Do you know nothing about auto welding repairs? Or maybe just simply don't have the tools? At Lindsay Tire Automotive & Accessories, we offer auto welding repair services to meet your needs. If your vehicle has been severely damaged, has a faulty axle, or some other thing for which you believe you need auto welding repairs to correct, we are here to help!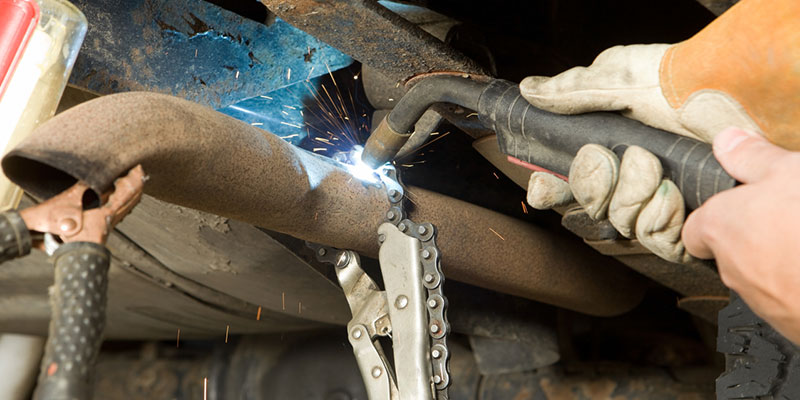 Lindsay Tire is your full-service preventative maintenance and automotive repair center. Quality is our emphasis and we have the experienced employees to do the jobs. We guarantee fair service (service you can trust) at a fair price. We will repair vehicles from anywhere – foreign or domestic makes. We use the best diagnostic tools available to make sure problems are addressed correctly the first time. And we will conscientiously repair your vehicle so that no repairs made will adversely affect or void your vehicle manufacturer's warranty. Auto welding repairs are no exception.
The need for welding repairs is often associated with rust damage and especially with car collision repair. You may have welding tools or know someone with some but welding incorrectly can actually damage other aspects of your vehicle's systems. Modern vehicles rely heavily upon electronics and the materials you weld with and tools you use matter.
If you suspect you have rust or collision damage (even with running into or driving over a curb), stop by Lindsay Tire today to have your vehicle checked out by our professional mechanics.